Gumboots Dance Routines - Pre-Order
$

20.00
On sale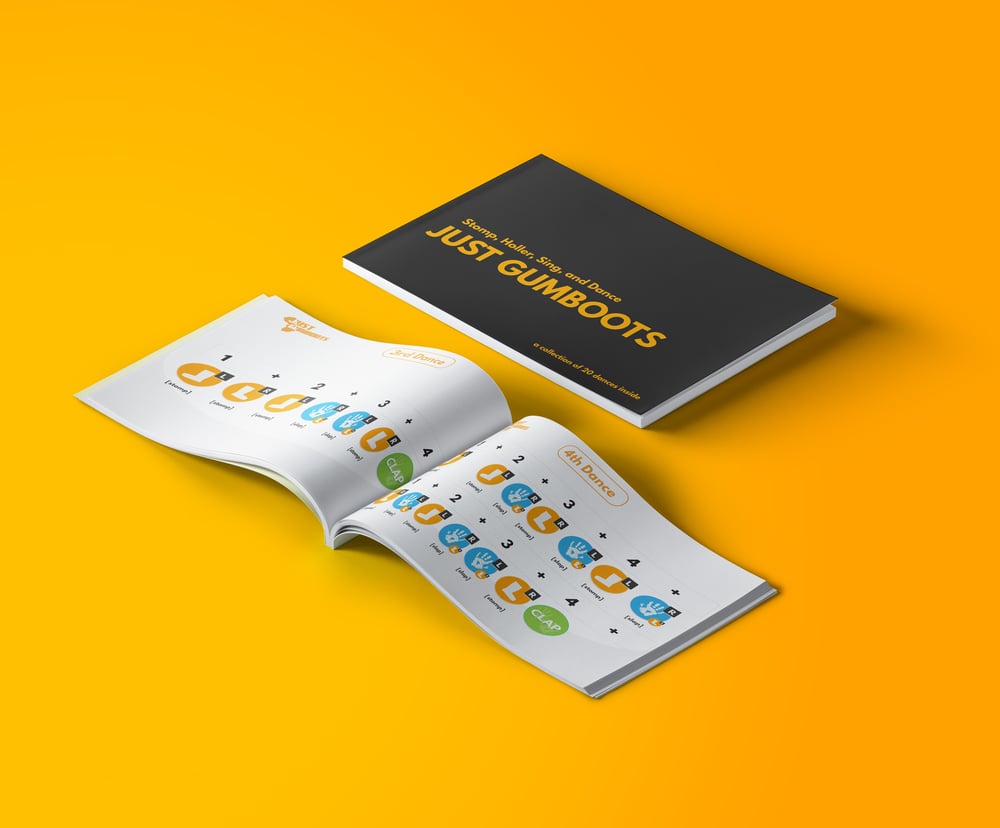 You have been asking for it and we are so excited to finally announce the Gumboots Dance Book. We have had so many teachers come up to us after our workshops to ask if we have a "copy" of the dances. Well, now we do.
Gumboots Basics has a collection of 20 dance routines. Each Dance is broken down into simple steps using big bright pictures so you can learn and teach on the fly. Each dance increases in difficulty allowing you to sequence your lessons accordingly.
Also included in Gumboots Basics is a choreography section where we have made suggestions on what dance sequences go together best.
Curriculum Integrations:
Dance: Gumboots provides an avenue to help students develop key Movement Concepts such as body awareness, effort, spatial awareness, and relationships.
body, space, time, energy, and relationship
Music: Gumboots is such a great tool to apply the fundamental concepts such as duration, pitch, and texture.
- We have broken all routines into a simple 4/4 composition
- The resource does not provide an in-depth breakdown of music concepts
The final book will be completed and shipped on January 7th. Save $15 on your purchase when you order before November 16th, 2018.